Vinyl Decals, Wraps, and Skins for Game Consoles and Electronic Devices
ZoomHitskin provides a variety of high-quality decals, wraps, and skins for game consoles and electronic devices that are made with 3M vinyl to give your devices a pristine, glossy finish guaranteed to last, especially through intense gaming sessions. All of our vinyl skins are easy to install and completely removable without leaving any residue behind, leaving you more time to perform a Fortnite dance while admiring the decal skin on your device. Tutorials are available on our YouTube channel.
We carry a variety of skins for PS4, PS5, PS3, Xbox One, Xbox Series S, Xbox Series X, Nintendo Switch, Nintendo Switch Lite, iPhone, iPad, MacBook, and Galaxy Note 10. Choose from our selection of designs, or you can create your own custom skins for your game consoles and controllers.
Contact us today or visit our FAQ page for more information about our skins for game consoles and electronic devices.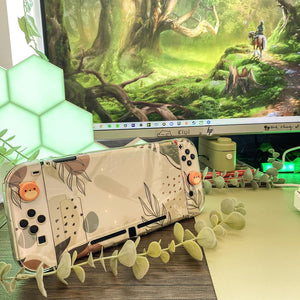 Game in Style
All our skins are made to order from our manufacture so you can be assure that its all print daily and been fresh.